Now is the perfect time for home theatre installation in Calgary. The ongoing pandemic is keeping people inside, and they have the opportunity to take stock of their homes in a new way. Typically, this new way is looking at their entertainment space and feeling a little underwhelmed.
Thankfully, there are many ways to improve the look, feel and performance of your home theatre system. One of the easiest ways to make progress is through a home theatre installer's experience and professionalism. These knowledgeable installers have the right advice to get your system up-to-date and delivering a stunning entertainment experience today.
However, there is one problem many people face when looking for home theatre installation in Calgary. Of course, this problem is WHERE to find home theatre installers. There are a couple of methods, but the obvious choice is right here in front of you.
smartSPACE Home Automation is your source for everything home theatre. If you want to soundproof your den and watch classic action, we can help. Or, if you are looking for a projector system with awesome picture clarity, we are your best choice. Ultimately, if you are looking for home theatre setup, installation or advice, we have the right solutions near at hand.
Although, before you make the call, you may have an interest in learning more about the options available for your home theatre. Luckily, we have the right information regarding this as well.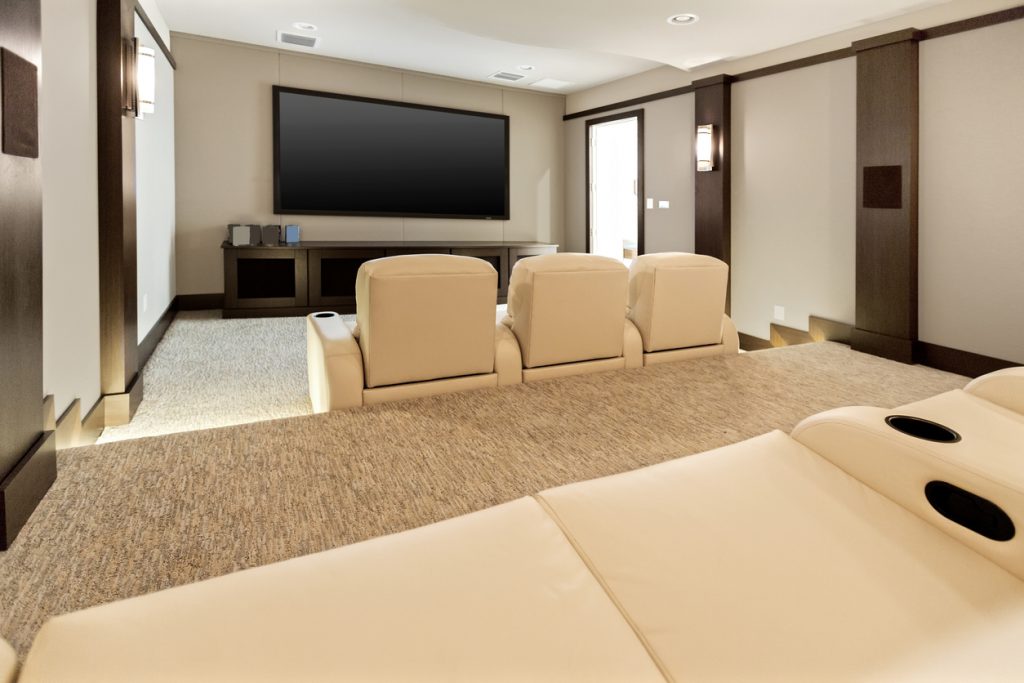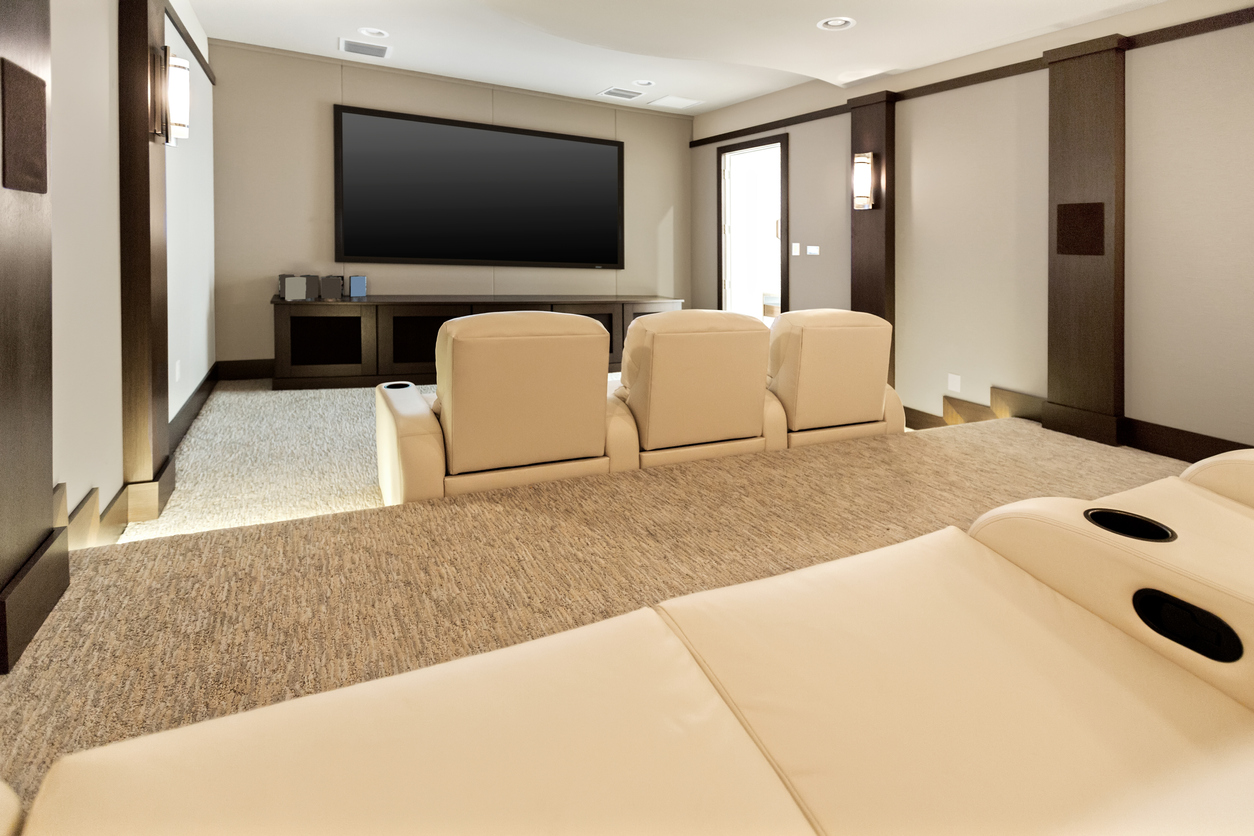 What to Look for With Calgary Home Theatre Installation
You can divide your home theatre into three essential parts: the sound, the picture and the goods. The sound and picture are both fairly self-explanatory. Our technicians can lay out all of your options, but often the best way to make your decision is through a fair assessment and balancing features with price. However, the goods are a different story altogether.
We classify the goods as any additional equipment that goes into making your home theatre system an enviable and enjoyable unit. We include components such as gaming systems, projectors, automatic recording or wake up devices, LED backlighting, headphones and other peripherals, and customizable seating as part of our goods. As you can plainly see, there is a lot of opportunity in this category.
Therefore, when looking at the potential add-ons for your home theatre system, you will want to weight the choices before you carefully. Ask yourself some of these questions to determine if you are making the right decision:
Will this work with my existing equipment?
Why do I want to add this to my theatre system? (What is its function?)
Does this have the staying power to be a worthwhile investment?
What are my goals with my home theatre system?
Indeed, these may seem like a lot of questions to make for your passion project, but trust us when we say that you will be better off with proper preparation. However, if you find yourself feeling like you are missing something or worrying about a better opportunity, just remember, we are always a phone call away!
Make your home smarter with Smart Space! For nearly 20 years, we have been offering the highest quality home automation solutions to make your life easier! When you want home theatre installation in Calgary or surveillance cameras for the safety of your home, we can help. Call us at 403-539-9419 or send us an email to [email protected]