Gone are the days of home offices with cluttered desks, poor lighting, and a seemingly endless amount of files, sticky notes and paperwork. These are the days of home automation in Calgary, and you can turn your outdated home office into a smart office that puts even the most modern offices to shame. 
Today's post is geared towards helping you figure out what to include in your smart home office.
Creating A Smart Office With Home Automation in Calgary
Home Networking
Because smart homes and smart offices use multiple devices that connect to the internet, you need to ensure that you have a robust internet connection that can handle the workload. Network services from smartSPACE are a permanent solution, giving you multiple access points throughout the home, so your signal will be strong, no matter where you are in the house.
Smart Lighting & Motorized Shade
An often overlooked component of a producing workspace is the lighting. To maximize your productivity, consider installing smart lighting and motorized shades in your smart office. When you pair the innovation of motorized shades with the convenience of automated lighting, you'll have greater control over the brightness and mood of your smart office in addition to experiencing power-saving benefits.
Wireless Charging Pads
A cluttered workspace often leads to a cluttered mind, resulting in poor productivity. Dealing with a cluster of wires, power bars and extension cords can be a huge pain when trying to keep your office clutter-free. So why not ditch the cords and invest in wireless charging pads to keep your smart office and your mind clear of clutter?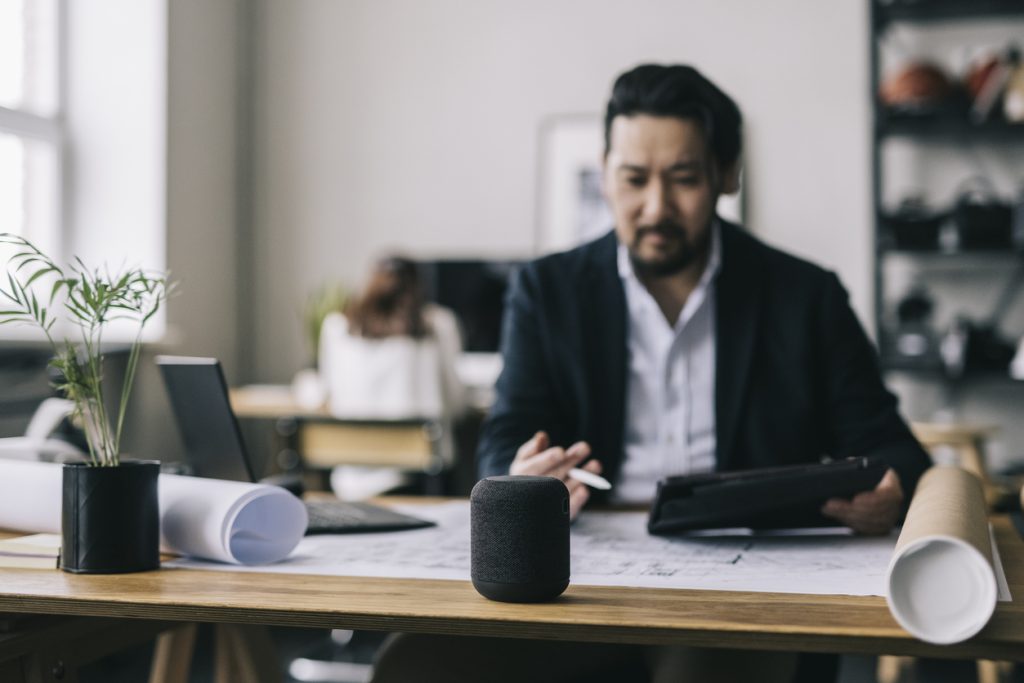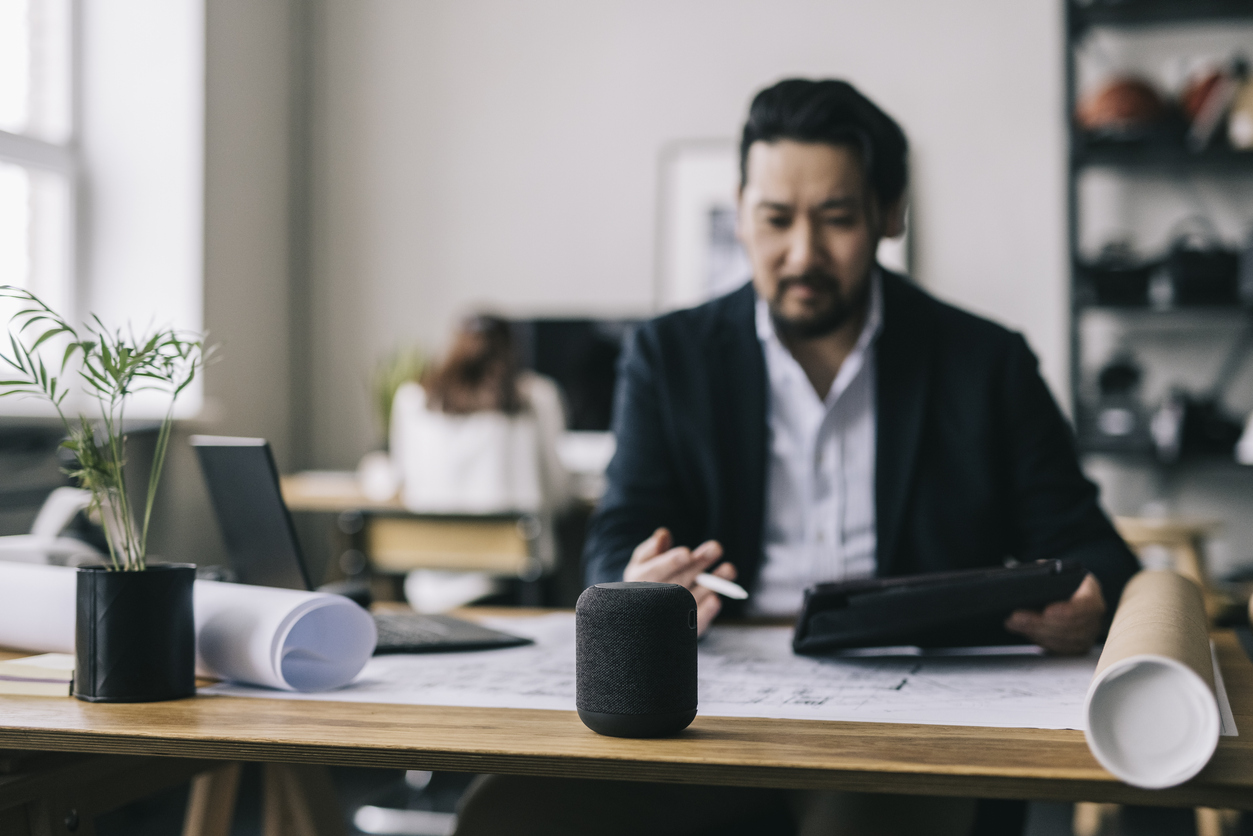 Your Office Is More Than An Office With Home Automation in Calgary
Yes, the main function of a smart office is to create a space in your home where you can seamlessly integrate technology into your daily work schedule to make your life easier. But why stop at making your work better when you can make your time off better too? You can integrate your smart office with the rest of your automated smart home by extending your home audio and video network into your office. That way, when it's time to take a 30-minute break, you can turn on some relaxing tunes at the touch of a button without even leaving the room.

Make your workspace smarter with Smart Space! For nearly 20 years, we have been offering the highest quality home automation in Calgary to make your life easier! When you want to improve home workspace efficiency in Calgary or digitize your office, we can help. Call us at 403-539-9419 or send us an email at [email protected].