Creating a safe environment in your home is a must-have as a homeowner, and cultivating a sense of protection can be assured when you have a home security system installed. If you have minimal knowledge when it comes to broaching the modern technologies that keep a home protected, you aren't alone. Knowing how to seek out the best security system can be difficult in our ever-advancing world, particularly if you aren't familiar with any security-related jargon.
Here is what you should look for and consider in a home security system that will best protect you and your family.
DIY or Professional Installation
When contemplating the acquisition of a home security system, something to consider is whether you want to do it yourself or hire a professional to install it for you. DIY projects involving security systems can vary in difficulty, depending on your expertise and the security system you want to install. If you want to ensure the security system is installed correctly, hiring a professional who can also instruct you how to use the various installations can ultimately maximize your home's overall protection.
While DIY might be more cost-efficient, hiring a professional can be an inexpensive and better method to secure your home. Many professionals will walk you through the installation and security procedures, allowing you to thoroughly understand the measures that will keep you and your family safe.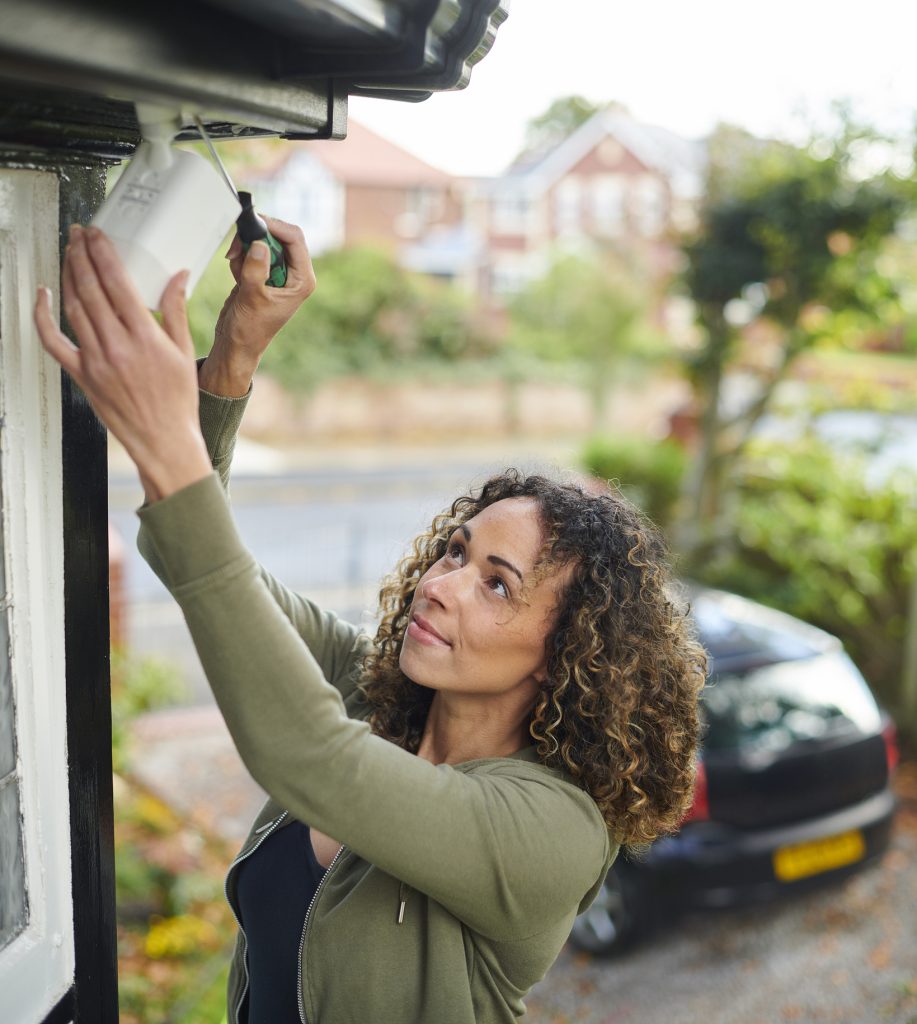 Providers and Monitoring
When selecting a security provider, it is best to do your research and choose the one that fits your needs best. For typically an extra fee, you can also have a central monitoring system installed to immediately alert your security provider if an emergency occurs in your home. This will allow your security-providing company to notify emergency services to come to your home subsequently. Monitoring systems are especially useful and important for homes that are more unoccupied than not. If you spend long days at work, are always jetting off on vacation, or are often visiting friends and family, paying the extra fee to obtain this monitoring system can be incredibly handy in protecting your home when you are absent.
Costs
A vital component in installing a securing system is your budget and how much you are willing to spend on the installation, equipment, maintenance, and more. The costs will vary, depending on the provider you choose and the quality of equipment you end up installing. Installations that include doorbell cameras, a control panel, window and door sensors can be costly but are also deemed as must-haves. Creating an initial budget and knowing the expenses that come with installing a comprehensive security system will make this process more transparent and simplistic.
Securing your Home
Installing a security system in your home doesn't have to be as complex as it sounds. Calculating a budget, choosing a system provider, and determining whether you can install the system yourself or having professionals configure the installation for you are all factors that should be known before you go through with implementing a security system. While trying to sift through this information can be daunting, it's always essential to provide safety and protection in your home.

Make your home smarter with smartSPACE Home Automation! We offer a wide range of home automation solutions to make your life easier! For nearly 20 years, we have been one of Calgary's most reliable home automation companies. We are honest and responsive, offering the highest quality products! Whether you want a home theatre installation in Calgary or some surveillance cameras to improve the safety of your home, we can help. Call us at 403-539-9419 or send us an email to [email protected]