Naturally, a recent home theatre installation inspires you to watch anything and everything you can on the big screen. Why stream a movie off your laptop when you can enjoy it in a surround sound setting? However, if you don't have Apple TV or cable, you may feel like you're limiting yourself to what you can actually watch in your home theatre, and you end up returning to your computer anyway.
Unless you can connect your PC to your home theatre, that is. But is it even possible? Let's take a look.
Connecting Your PC To Your Home Theatre
Fortunately, there are several ways you are able to connect your computer to your home theatre. This allows you to stream Netflix off your device while having it appear on your tv screen.
Let's explore the most common and cost-effective way this is achieved.
HDMI Cable
The simplest way to connect your PC to your home theatre is with an HDMI cable, as they are able to transfer both audio and video signals. This will allow your PC screen to appear on the tv, while the audio will play out of your home theatre speakers.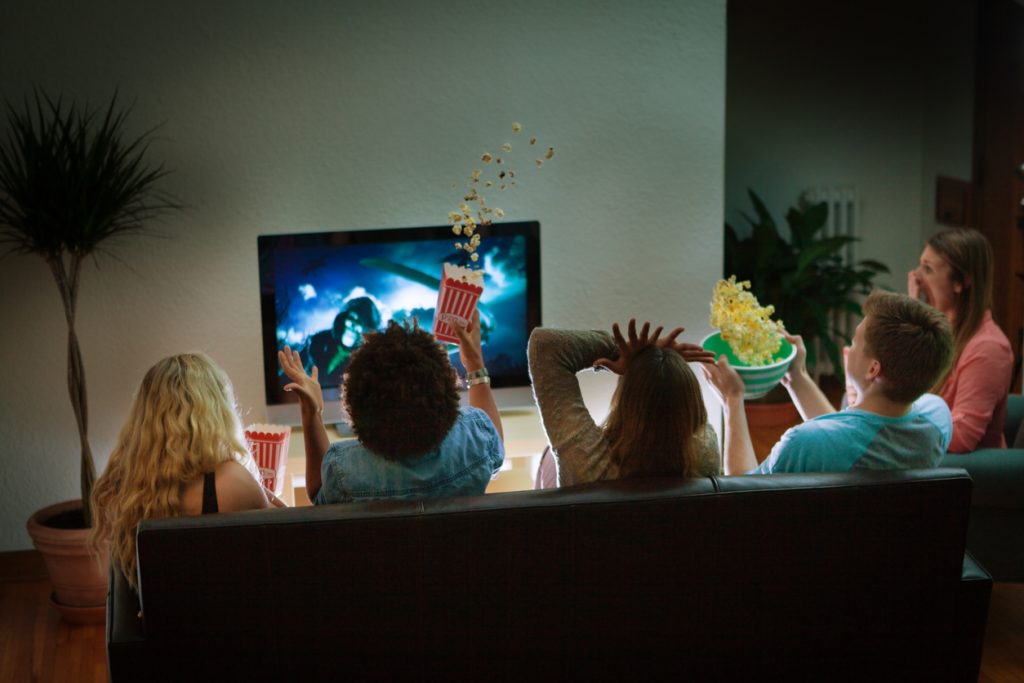 First, find a cable that is long enough to wrap around the back of your tv. Then plug it into the HDMI port on the back of the tv.
Next, plug the other end of the cable into your PC's HDMI port. If you're using a computer, then the port will likely be on the back. However, look on the side if you are using a laptop or tablet.
Not all laptops will have an HDMI port, particularly newer Macs. However, this doesn't prohibit you from using this method. You will simply need to get a thunderbolt converter, which can be found online for anywhere between $15 and $40.
Once the cable has been plugged in on both ends, the image on your PC should appear on your tv. Depending on the type of device you are using, you may need to go into your settings and ask your computer to transmit the mirror image onto the tv.
There are other options as well, from WHDI kits to automated home integration systems. However, if you're looking for a quick and easy way to connect your computer to your home theatre, HDMI cables are your best bet. When having your home theatre installed, feel free to speak with the professionals you've hired, as they can always help set you up or offer alternative suggestions.
Make your home smarter with Smart Space! For nearly 20 years, we have been offering the highest quality home automation solutions to make your life easier! When you want home theatre installation in Calgary or surveillance cameras for the safety of your home, we can help. Call us at 403-539-9419 or send us an email to [email protected]