Setting up your home theatre system so you get the best experience can be a tricky process. These seven tips, though, should make it easier!
How To Visually Set Up Your Home Theatre
Find Your Visual Sweet Spot
Probably the hardest, but most rewarding process of your Calgary home theatre installation. Where do you install your HDTV or projector? You will have to find the right distance to the TV and measure how far back you have to have your couch, so you get prime seating. But once you've nailed, you're good to go!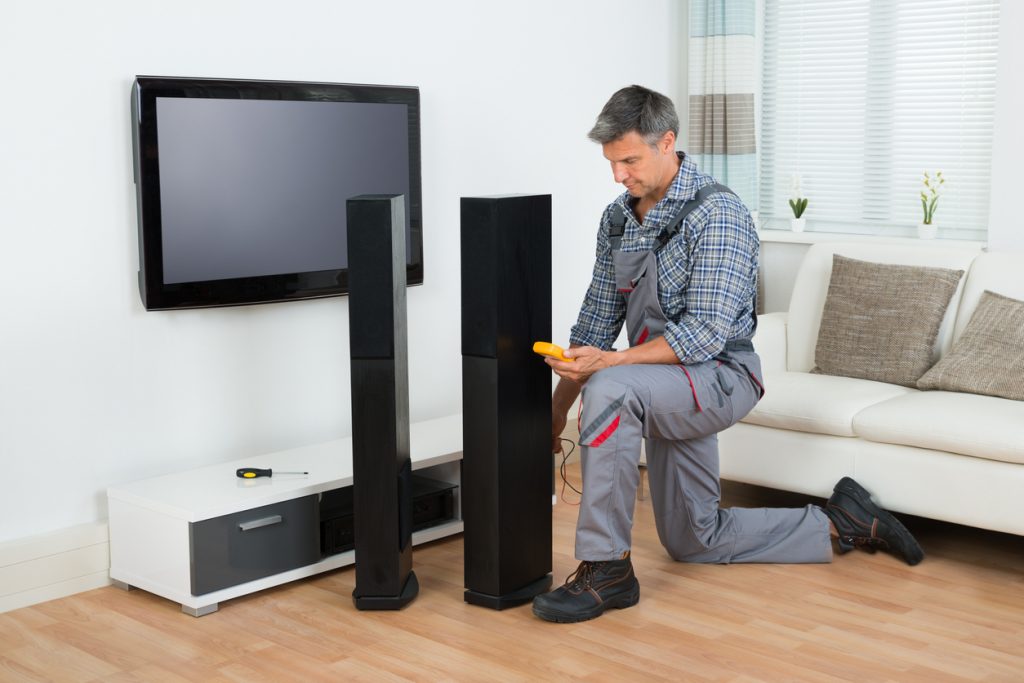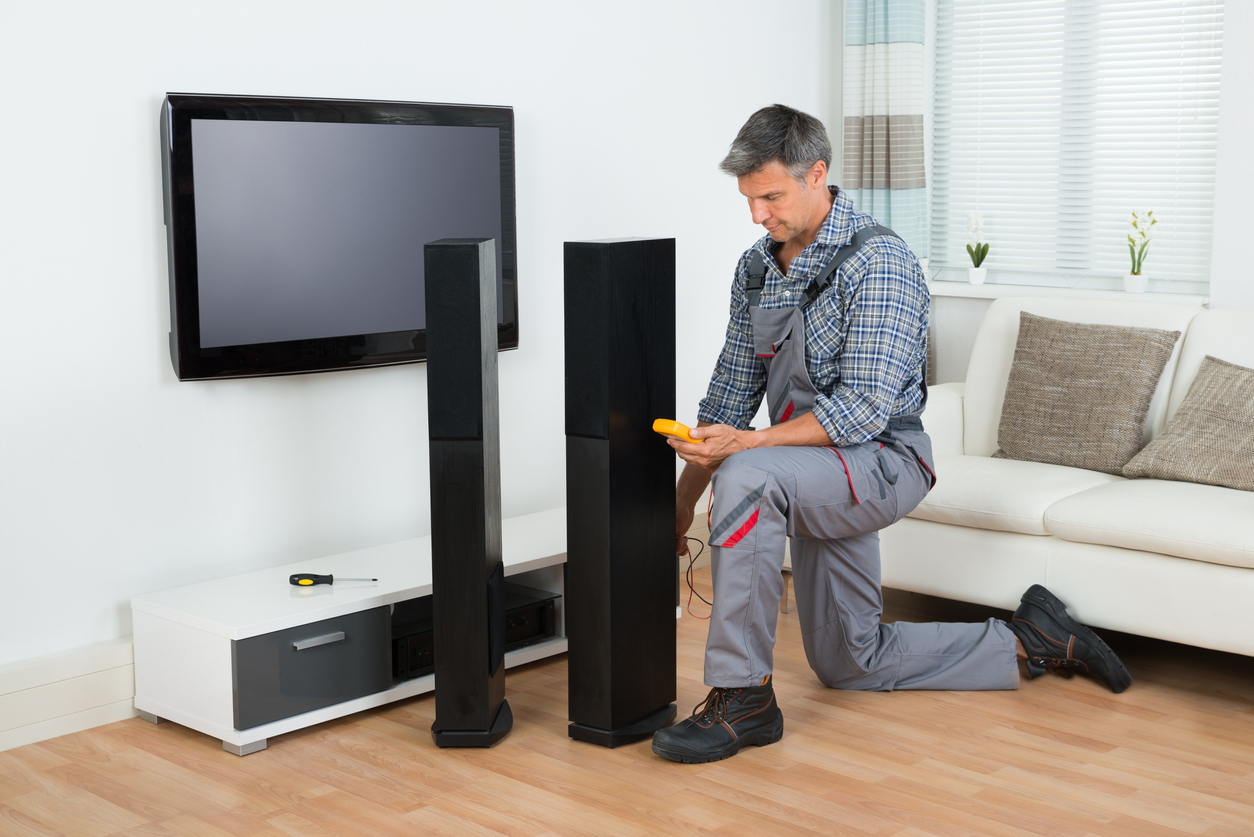 Check Your Angles
If you're one of those lucky ones that have a curved TV, then you won't have this problem. But if you have a regular HDTV, then you will have to position it so that from every angle you can watch the TV clearly. Take your time moving it around so that you get the position so that everyone can watch it without issues. 
Turn Away From Glare
While you are checking out for any bad angles, make sure that you consider how much light is hitting your screen – whether from windows or from lighting. Glare can be enough to ruin your vision, so make sure that try to position your TV is a position where no glare can reach it. 
How To Maximize Sound For Your Home Theatre
Suit Up For Surround Sound
For the best audio setup, take the time to install a surround sound system. You will usually get five speakers (one for the centre, one for the left and right, and two for the rear). The trick is to position them so that you get the most out of your overall experience. You can even set it up to work with your home automation for complete sound control. 
Try A Subwoofer For Maximum Effect 
Surround sound is excellent for the complete cinematic experience, and getting a subwoofer will add an extra touch of "doof". You will notice a level bass to your overall viewing experience that will truly put you in cinema mode. When it comes to installing it, place it on the floor: you can feel the vibrations through the ground, creating an intense atmosphere. 
How To Layout Your Home Theatre
Create An Easy Flow 
When you put together your home theatre system, make the flow of connections and devices as simple as possible. Place your devices close to each other and consider how you layout your wires. You want to create a smooth flow in your design, so you can easily manage or change your devices without having to overhaul the whole layout completely. 
Consider Your Power Sources 
You will need several electrical outlets for your home theatre installation (your TV, devices and more), so take the time to make sure that you have all your power sources sorted out. This way, you can easily set your home theatre while ensuring that all the electrical powers are secure. 
Make your home smarter with Smart Space! For nearly 20 years we have been offering a wide range of highest quality home automation solutions to make your life easier! Whether you want a home theatre installation in Calgary or some surveillance cameras to improve the safety of your home, we can help. Call us at 403-539-9419 or send us an email to [email protected]